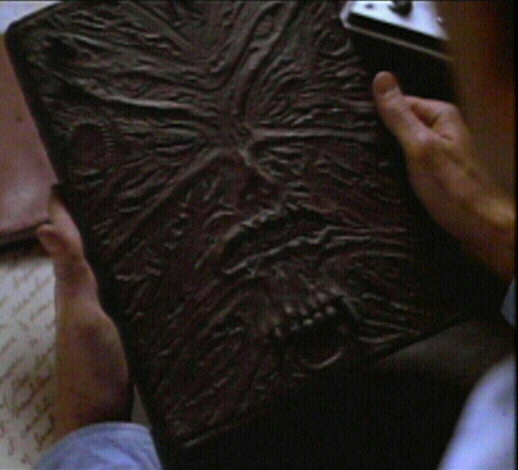 Necronomicon
Following the awesomely blogtastic
A-Z Challenge
from
tossingitout
, today's post is brought to you by the letter N ... for Necronomicon!
The Necronomicon is a fictional book created by author H.P. Lovecraft (who also created the infamous Cthulu) as part of his world of fantastic horror. Lovecraft never really said what the book was or what was in it, one of the only mentions he gives it is in his novel
The Nameless City:
"That is not dead which can eternal lie.
And with strange aeons even death may die"
.
The passage has been studied by Lovecraftian fans in order to gleam some information about what the Necronomicon is. All we know is that it is a powerful tome of arcane knowledge, filled with a number of spells and so powerful that any copy of it is hidden and made secret.
This concept of some secret and powerful arcane spellbook of necromancy has bled into popular culture a little too. Sam Raimi's
The Evil Dead
movies feature the Necronomicon as a Sumerian book of the dead; bound in human skin and inked in human blood. It contains ancient passages and spells for demon resurrection and opening rifts in the world. If you haven't seen
The Evil Dead, The Evil Dead II
or
army of Darkness
, go and find it, and then watch it now. Bruce Campbell is god. Remember this.
Terry Pratchett also features a version of the Necronomicon in his book
Moving Pictures,
a satire on Holywood. His version is called the Necrotelicomnicon (the phone book of the dead).
Spell books as a focus of magic are an image that has become synonymous with wizards and spellcasters in general. Do you think that this is a good way of showing how magicians utilise and focus their power? What are your favourite ways that authors deal with magic and magic users?