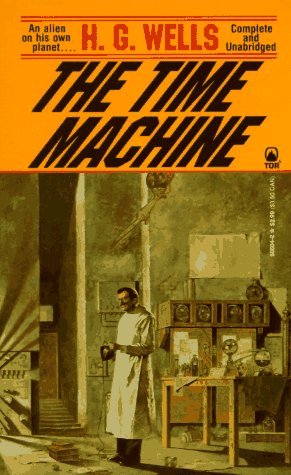 This is another combination post of the A-Z blogging challenge as well as a None of My Business post. Today I'm talking about my favourite aspect of science fiction ... time travel!
My first foray into the time travel scene was when watching
Terminator 2
, and it first got me thinking about the concept of paradoxes. At the end of
T2
, Arnie destroys Skynet. This means that Skynet cannot create the machines that eventually lead to the great war. This means that no Terminator is sent back to the past, which means that no Terminator destroys Skynet. If Skynet is still around, then the war can happen, and so on and so forth in a cyclical repetition of this paradox. From then on I loved time travel.
My favourite time travel story is H.G. Wells'
The Time Machine
(and the 1960 movie adaptation). What I love about this in particular is that the person who is going through time doesn't actually go anywhere; it's the world that moves around them. It's an amazing story, and I can't recommend it highly enough.
I am a firm believer that time travel is highly unlikely, nigh on impossible. A person's very presence in the past/future causes so many problems that bad things are likely to occur. Then again, part of my theories on time are such that I believe that certain ghost sightings are in fact the playback of history (but I don't want to bore you with that).
Another great time travel movie that I recommend is
FAQ About Time Travel
. It's a British sci fi comedy where the time machine is a men's bathroom (gotta love British humour). They play out the altering of the timeline and paradoxes wonderfully. Again, highly recommended.
Do you think that time travel is possible? Where in time would you go? List some of your favourite time travel stories below.