Looking pretty damn awesome.
I was just about to write a post entitled 'Z is for ... Ze Ende!' (apologies to Alex for stealing the idea, my clairvoyance kicks in at inappropriate times, hehe) but THEN I was linked to the awesome picture that you see on your left. And I exclaimed (gad)Zooks!
This is Chris Hemsworth
(Star Trek XI)
in full costome for the new
Thor
movie, directed by Kenneth Brannagh.
Thor
is one of my favourite Marvel characters (likely because he's the closest link to fantasy, what with being a Norse legendary character and whatnot) and so I was a little nervous when I first heard about it going into production. Watching
Iron Man
did restore my faith in comic book movies, and this promo shot is slowly getting me into a fervour of excitement about this movie. He definitely looks the part, so let's hope he's up to the challenge! Even if it's not that great, we'll still have Natalie Portman to back it up: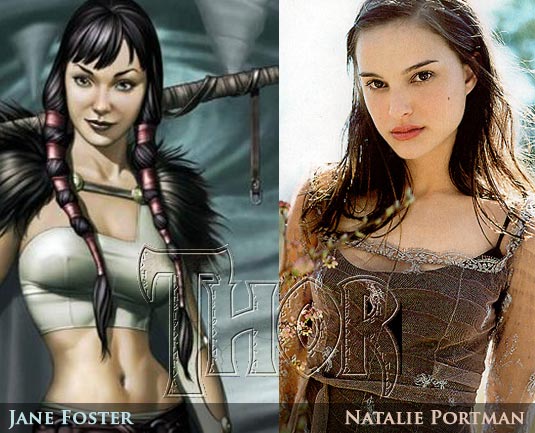 Portman is as Perdy as Mjolnir is Mighty
And that folks, is Ze Ende of the A-Z blogging challenge! Thanks again to everyone who's looked at the blog and who's commented too. I promise (cross my heart) that I'll go back and comment on what I've missed so far. It's been a real pleasure doing this with you, and I hope we'll all stay in touch after this ends!